会社情報
Founded in 1975 by S.J. Huang, as Chuan Phang Ent. Co. Ltd. It began the sales and manufacture of electric winches in a pioneering facility. Originally based in Taipei, Taiwan, Chuan Phang specialized in full production of a wide range of electric winches with lifting capacities of 80 - 5,000 kg throughout 1980s.
Unlike most other winch companies, COMEUP is a family-run operation obsessed with the importance of detail appreciated by customers around the world. What we make must be the best. What we do must benefit our customers.
Started over four decades ago, COMEUP instituted the Flexible Manufacturing System in conjunction with Mori Seki Japan. This emphasized controls at each step in the manufacturing process to assure high quality of each product component.
The COMEUP approach to process and quality thinking and execution is evident in the new, multi-floor factory. This vertical factory design increases control, efficiency and lines of communication compared to the typical single floor sprawl. The result is employee exposure to all product process stages and an engagement in quality output.
COMEUP has TÜV Nord ISO 9001:2015 certification for quality management. COMEUP also has the CE marking for product safety requirements. Many products meet the IP68 International Protection marking protected from immersion in water with depth of more than 1 meter; ATV/UTV winches have EEC Directive 97/24/EC Chapter 8 from RDW-Netherlands and hydraulic winches are compliant with SAE J706 per TÜV Rhineland.
  COMEUP products are distributed in more than 60 countries on 5 continents. We provide standard products as well as products designed specifically for OEM applications. We provide OEM products to companies such as Toyo Koken KK Japan, Furakawa Co Ltd Japan, Planeta Hebetechnik Gmbh in Germany and Miller Industries - U.S.A. Plus offroaders around the world rely on our standard recovery winch products to get back home.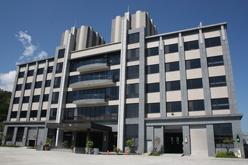 概要
会社名:

川方企業(股)公司

業種:

相手先ブランドでの製品設計・生産(ODM), 相手先ブランド製造(OEM), 製造会社, 輸出業者

設立年:

1975

資本金:

TWD 100,000,001 - 500,000,000

従業員数:

51 - 100

ブランド:

Comeup Winch

主な製品:

AC Winch, Automotive Winch, Powersports Winch, Industrial Winch, Hydraulic Winch, Electric Winch, Defense & Security winch, Heavy duty hoist, DC winch, Hydraulic Hoistinh, Chain Hoist

主な輸出市場:

にっぽん, アラブ首長国連邦, イギリス, イタリア, インド, カナダ, サウジアラビア, シンガポール, スペイン, タイ, ドイツ, フランス, フランス、メトロポリタン, マレーシア, ロシア連邦, 南アフリカ, 大韓民国, だいかんみんこく, 米国(アメリカ合衆国), 香港ホンコン
会社沿革
会社沿革 from Taiwan International Trade Shows
2020/04

2019/04

Taipei AMPA / AutoTronics

Booth No.: L1014
Taiwan Productマガジン
2019

2018
連絡先
代表:




担当者:



電話番号 (1):

+886-2-24971788

Fax:

+886-2-24971699

本社所在地:

営業時間:

Monday-Friday 8:00-17:00

企業公式サイト: